Joining in! I know it's a long list but I need to trade away what I'm hoarding and never going to use again.
Nail polish destash
: all swatched once unless stated
OPI You Don't Know Jacques, mushroom-taupe creme
OPI Princesses Rule, pink shimmer/glitter
OPI Italian Love Affair 95% full, pink frost/ silver glass fleck
OPI Pikes Peak a Boo Purple, purple/silver frost
OPI I Brake for Manicures, purple-grey creme
OPI How to Jamaica Million, purple-lilac frost (very pale, possibly duochrome)
OPI My Private Jet, charcoal/holo glass fleck -
pending
OPI A Man in Every Portugal, deep wine creme
CHINA GLAZE Ruby pumps, red glitter
CHINA GLAZE Stellar, nude/beige with silvery glitter
CHINA GLAZE Awakening, pink/gold duochrome glass fleck
BARRY M Coral, creme
BARRY M Blue shatter 95% full
BARRY M White shatter 95% full
NAILS INC Floral St white creme
NAILS INC Instyle Teal, teal creme
NAILS INC Instyle Mink, 95% full, brown/pink/grey creme
NAILS INC Savile row, plum creme
REVLON emerald city, green/gold shimmer, suede finish
SAVE THE NAIL repair and rescue base coat
GOSH Purple Heart, green/purple duochrome
GOSH Magic Star 95% full, multicoloured holo glitter
All Season Professional glass nail file
Hair products:
LOreal Everpure S & C
Tresemme Keratin Smooth S & C (coney)
Jason Thin to Thick S & C
Clairol Daily Defence Kiwi conditioner (coney)
Tresemme split remedy conditioner (coney)
Clairol Daily Defence Apple conditioner (coney)
Aphogee protein treatment and conditioner
Charles Worthington leave-in Hair Healer, coney
PERFUME
:
Caron Parfum Sacre, tried once, in box
Anna Sui, 95% full
Caron Narcisse Noir, tried once, in box
Guerlain Shalimar, 95% full
Annick Goutal Le Jasmin, in box (would like to swap for similar high-end perfume - Chanel Cuir de Russie, Annick Goutal Vanille Exquise/ Musc Nomade / Ambre Fetiche / Tubereuse / Myrrhe Ardente /Serge Lutens Bois du Feminite, etc)
Lee Stafford Pink (Angel dupe)
Chanel Gardenia sealed and NIB (would like to swap for similar high-end perfume as above)
Thierry Mugler Angel 25ml star bottle, 90% full
Thierry Mugler Angel celestial sparkle perfume, huge 100ml
Thierry Mugler Angel Garden of Stars Peony perfume, 100ml, full
Karl Lagerfeld Sun Moon Stars, full
SKINCARE/MAKEUP:
Murad essential C cleanser new 45ml
Eucerin Aquaphor, tried once, in tube (so no contamination from dipping fingers in jars etc)
250ml acetone-free nail polish remover
Peculiar Potions pumpkin cheesecake lip balm, new
Balance Me essential oils facewash for sensitive skin
Garnier BB cream, light, sensitive version
Garnier BB cream, light, oil-free/sensitive version
LOreal Visible Lift Foundation, 100 Ivory
Boots no 7 Protect and Perfect Intense serum
RANDOM:
MAC leather makeup roll case open: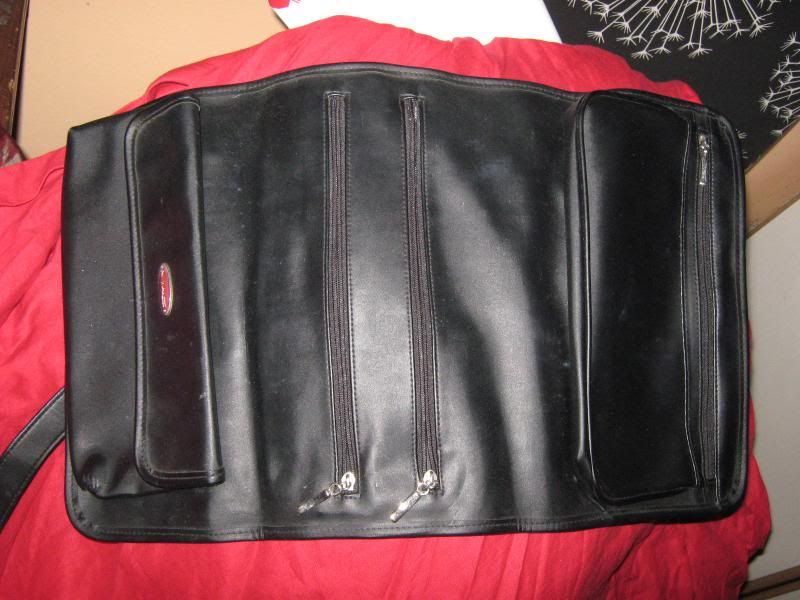 front cover:
Sergio Rossi black suede court shoes with almond toe, 3 in heel, UK size 7 (US 9) - gifted to me by old boss - I'm a size 8! Woe.
Green satin sandals, never worn, UK size 8 US 10 -
Flat knee high suede effect pirate boots size Uk 8 US 10, never worn -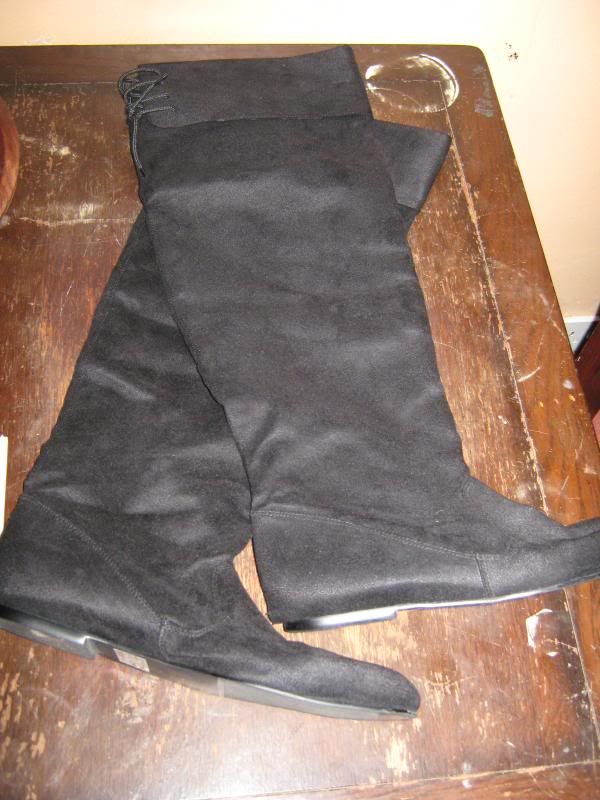 Vintage style mary jane shoes, worn twice size UK 8 US 10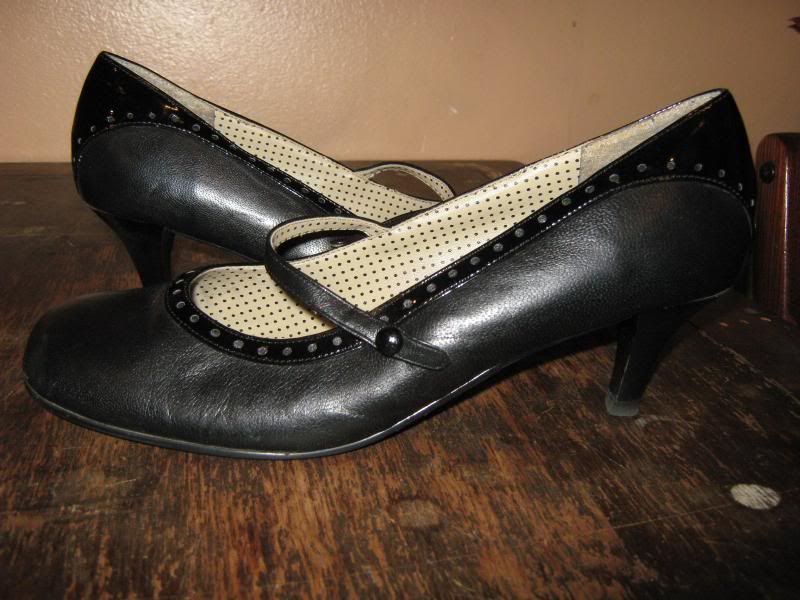 Help me clear my apartment ;)
I am happy to swap the nail polishes as a set although as OPIs in the UK cost £9 that might be a bit of a large swap...
I would prefer to trade for perfume, makeup (I am a MAC ho) hairtoys, shampoo bars or nail polish. Perfume wise I like ambery, incensey, musky and vanillary scents and I am not a fan of florals most of the time other than tuberose. I also like peach.
I also have a ton of BPALs I need to list, both imps and bottles, but that means finding them all... that may take some time!